MarketingBlocks is an all-in-one AI marketing assistant designed to help businesses manage their digital marketing strategies effectively.
The All-in-One AI Marketing Assistant
---
Managing your digital marketing strategy can be a daunting task with numerous responsibilities like developing engaging ad copy, designing eye-catching social media graphics, crafting effective email campaigns, and producing videography. That's where the all-in-one AI marketing assistant, MarketingBlocks, comes in to save the day, allowing businesses to focus on fostering growth and staying ahead of their competitors.
In this article, we'll dive into MarketingBlocks to provide you with expert knowledge about the platform, its benefits and drawbacks, and how it can revolutionize the way you approach marketing. And, as a bonus, we'll discuss the integration of the virtual website assistant to enhance your marketing strategy even further.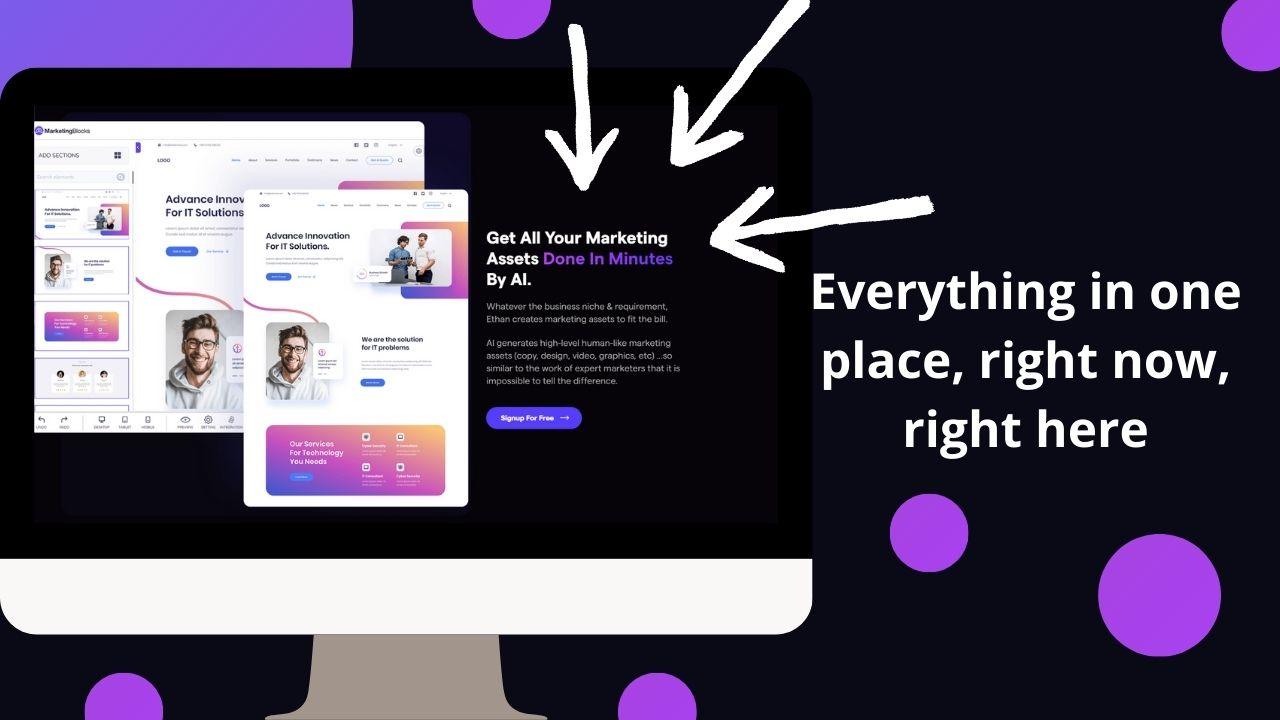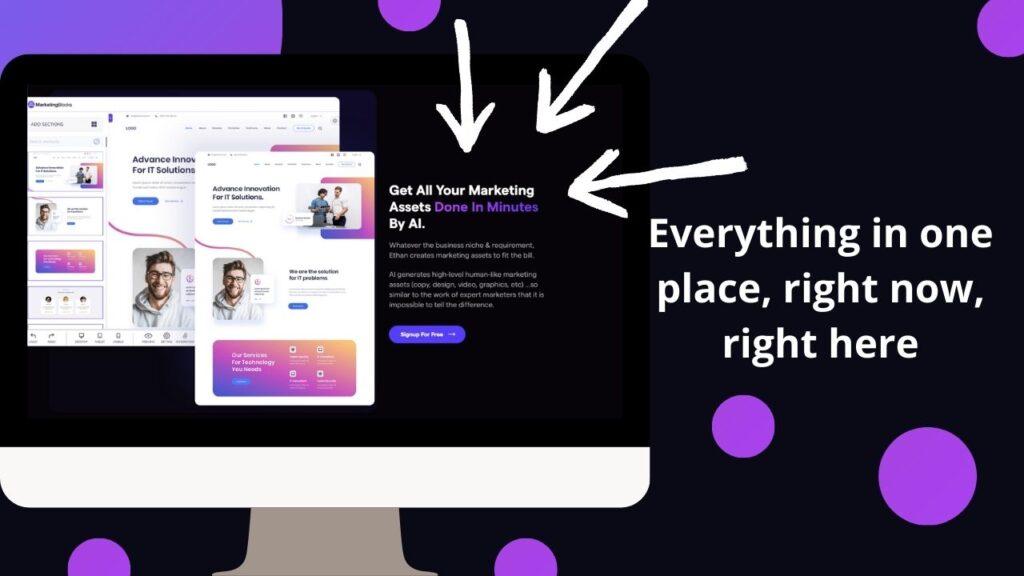 What is MarketingBlocks?
MarketingBlocks is an AI-driven platform designed to facilitate all your marketing needs in one place. It uses cutting-edge algorithms and natural language processing to create appealing marketing materials such as:
The AI assistant aims to streamline your marketing efforts, reducing the time and cost typically associated with content creation. With MarketingBlocks, you no longer need to juggle multiple platforms and subscriptions or rely on expensive freelancers to get the job done.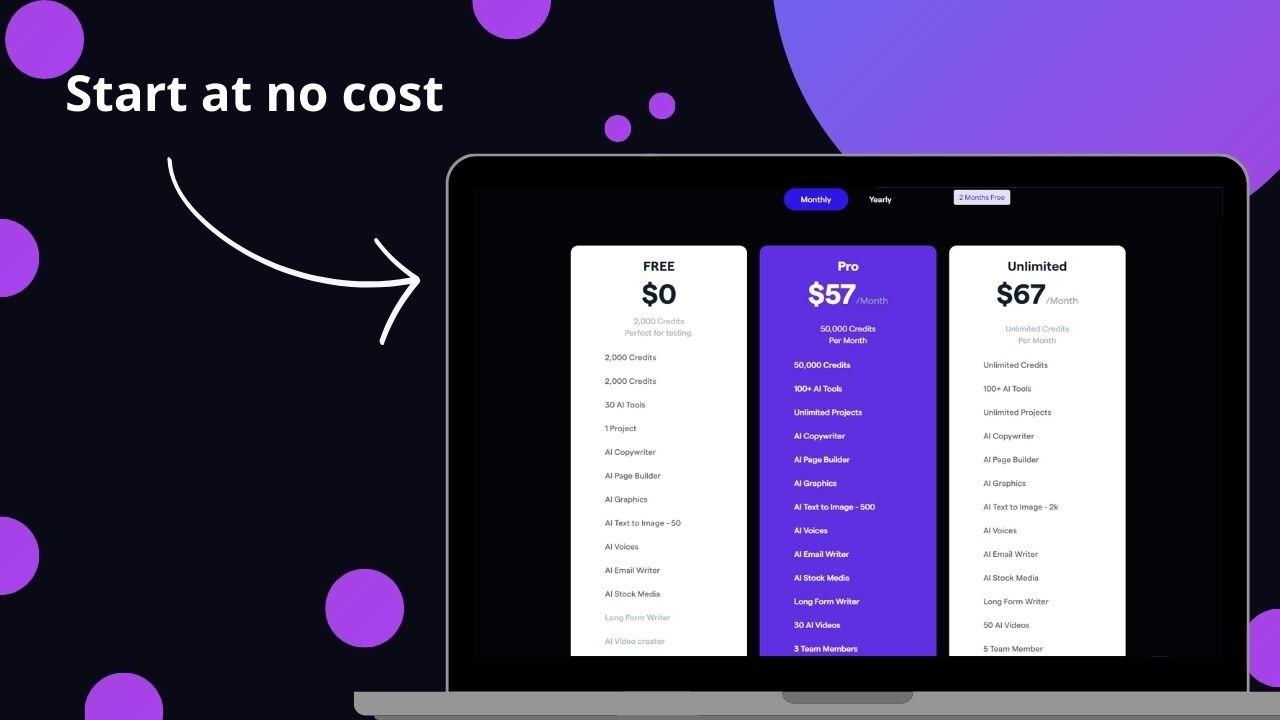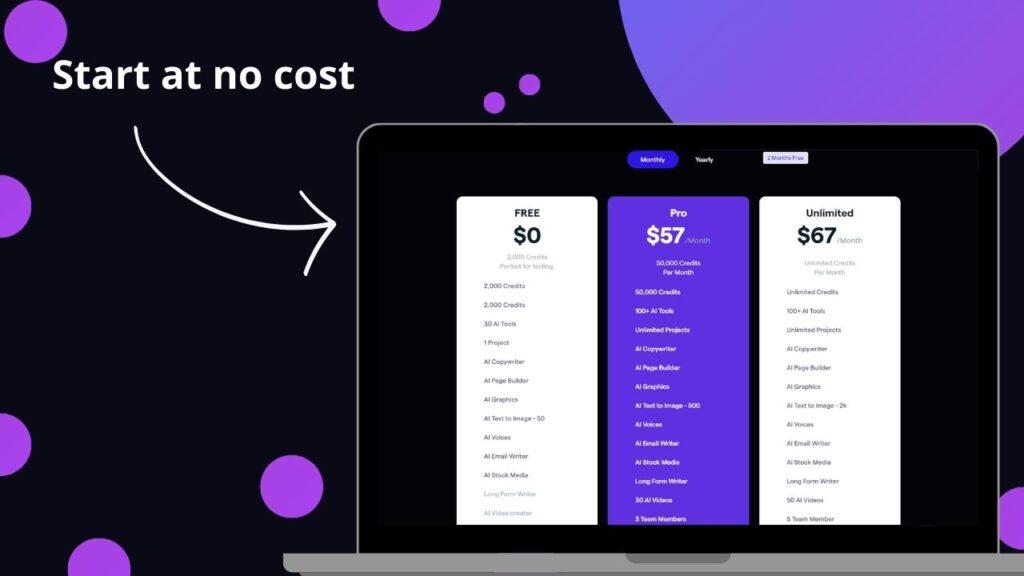 Benefits of MarketingBlocks
MarketingBlocks has a range of advantages in the marketing landscape that can save you time, effort, and resources. Some of these benefits include:
Efficiency: The platform is designed to create marketing content in a matter of minutes, allowing you to focus on other aspects of your business.
Cost-effective: With an all-in-one solution like MarketingBlocks, you can eliminate the need for multiple software subscriptions and the hassle of coordinating with multiple professionals.
Versatility: MarketingBlocks caters to all aspects of marketing, from creating copy to designing graphics and producing videos, giving you complete control over your marketing campaigns.
Easy to use: The platform's user-friendly interface makes it easy to navigate and learn, even for those without any technical expertise.
AI-powered: MarketingBlocks utilizes advanced algorithms and AI technology to ensure that your content is created with semantic richness, making it legible and engaging for your target audience.
Drawbacks of MarketingBlocks
Despite its incredible potential to revolutionize your marketing efforts, MarketingBlocks does come with a few limitations:
Limited human touch: While AI-generated content has come a long way, it may not fully replicate the creativity and personal touch of a human writer or designer.
Learning curve: The platform will require some initial time and effort to understand its full capabilities and optimization techniques.
Intellectual property concerns: Since the content is created by AI, there could be potential disputes over the ownership of the content, especially as AI-generated content gains more recognition.
One way to enhance your MarketingBlocks experience is through the integration of a virtual website assistant. By leveraging this powerful technology, you can improve customer engagement, boost satisfaction, and even be a step ahead in the fierce competition in the digital space.
---