Our Mission
---
Welcome to Webthat, where user experience is our top priority. We are dedicated to providing you with the most up-to-date news, reviews, and community standards through our blogs and reviews. Our mission is to create a platform that you can trust, where you can not only research and evaluate tools before using them, but also stay informed on the latest news and trends in the industry.
In addition to our commitment to quality and reliability, we also believe in the power of community. We encourage our users to share their experiences and opinions, and we value their feedback as an essential component of our platform. By fostering a sense of community, we aim to create a space where people can learn from each other, exchange ideas, and collaborate to achieve their goals. We believe that together, we can create a better online experience for everyone.
Last, but not least. Thank you for choosing Webthat!
Meet The Team Behind Webthat
---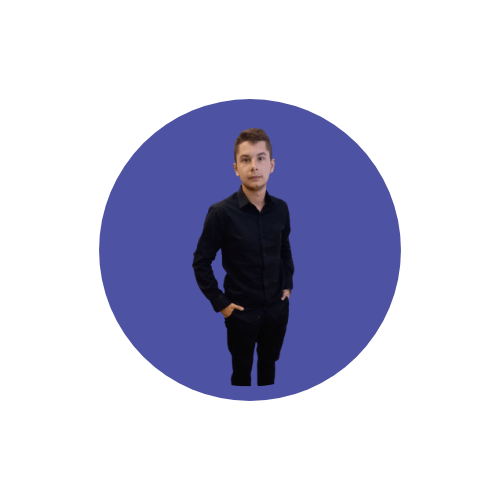 Luka Dimitrijevic (Co-Founder & CEO)
I am a dedicated student with a deep passion for the exciting world of crypto, blockchain technology, writing, and entrepreneurship.

Through my studies and personal exploration, I have developed a keen understanding of the potential impact that cryptocurrencies and blockchain can have on our global economy, and I am constantly seeking out new ways to learn and engage with this rapidly-evolving field.
In addition to my interest in crypto and blockchain, I am also a skilled writer with a talent for crafting engaging and informative content across a variety of mediums. Whether through blog posts, social media updates, or longer-form articles, I am always seeking out new ways to communicate my ideas and connect with others in the space.
Finally, I am deeply passionate about entrepreneurship and creating startups that can make a meaningful difference in people's lives. With a focus on innovation, creativity, and collaboration, I am always on the lookout for new opportunities to explore and bring my ideas to life.
Gjorgje Ristikj (Co-Founder & COO)
A self-starter with proven entrepreneurial skills, working in the iGaming industry since 2009.

Experienced Affiliate Manager with a demonstrated history of working in the gambling & casino industry.
Founder of Gamblersconnect.com – Winner in the "Casino Affiliate of the Year" category at the Affpapa Awards 2022.
Experienced in Sales, Affiliate Marketing, and Management.
Passionate about sales, crypto, coding, cybersecurity, and solving problems.

I gain the most satisfaction at work when I am challenged and have the opportunity to learn and develop myself further.
Always learning and trying to keep up with new technology trends and best practices.