AISEO is the best AI blog writer that any writer can have as an ally. It has cutting-edge artificial intelligence technology that makes writing easier and faster than ever before. This AI blog writer promises to help you create high-quality content that is optimized for SEO, so your audience can easily find it on the web. With AISEO, you don't need to waste time trying to word your ideas correctly because it does all the hard work for you. All you need to do is provide your thoughts and let AISEO do the rest.
The AI-Powered Writing Assistant for SEO-Optimized Content
---
In today's fast-paced digital world, content is king. Irrespective of the industry, every business needs top-notch blogs, articles, and AISEO is here to facilitate that process. This comprehensive tool harnesses the power of artificial intelligence to help users generate top-quality, SEO-optimized content tailored to engage and inform their audience. This article will delve into the features, benefits, and limitations of AISEO, providing an insight into how this AI-powered writing assistant can revolutionize content creation.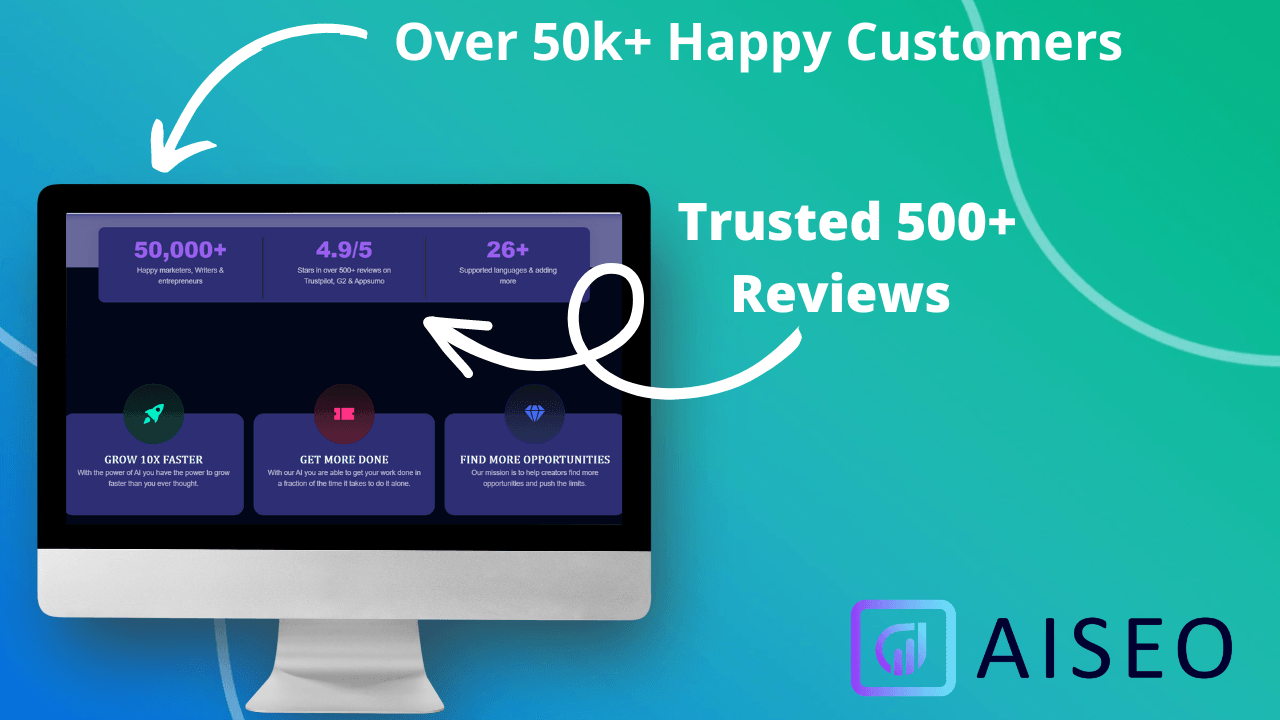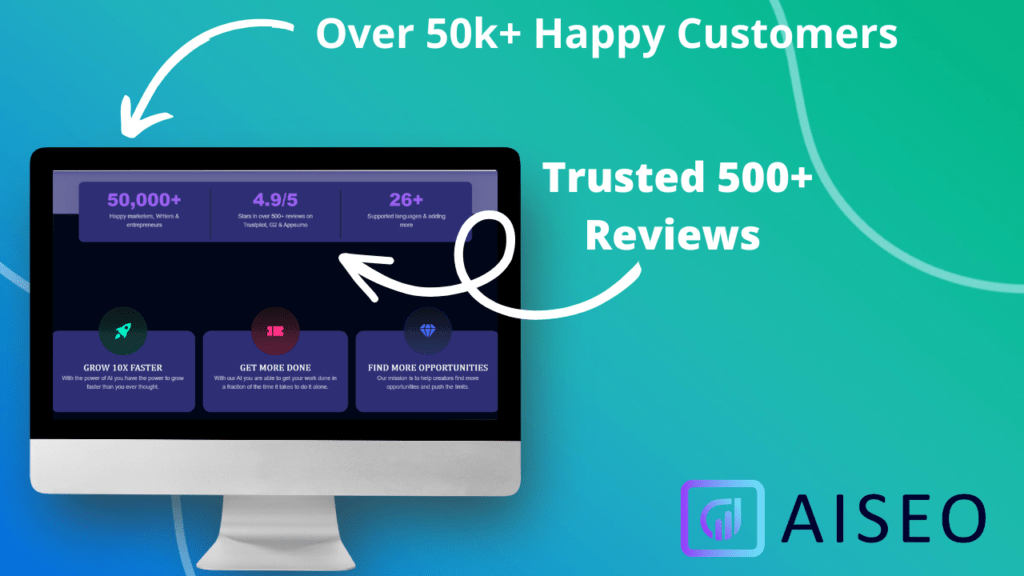 Relying on Artificial Intelligence
AISEO brings cutting-edge AI technology to the table, creating a unique and efficient writing experience. Unlike traditional writing tools, AISEO mines Big Data, analyzes text patterns, and learns from the user's input to create a gripping, semantically rich content.
This AI-driven platform is designed to understand users' requirements, recognize the target audience, and generate appropriate, compelling content. As a result, the produced content being both contextually relevant and stylistically appealing.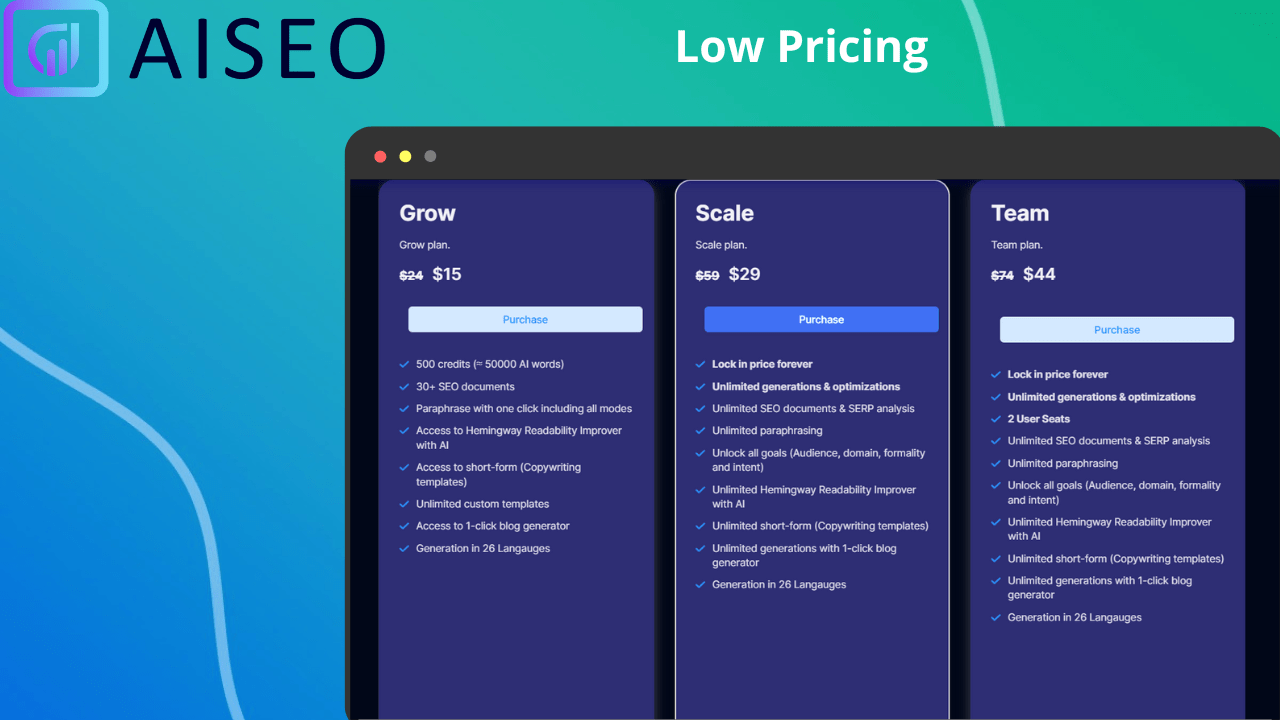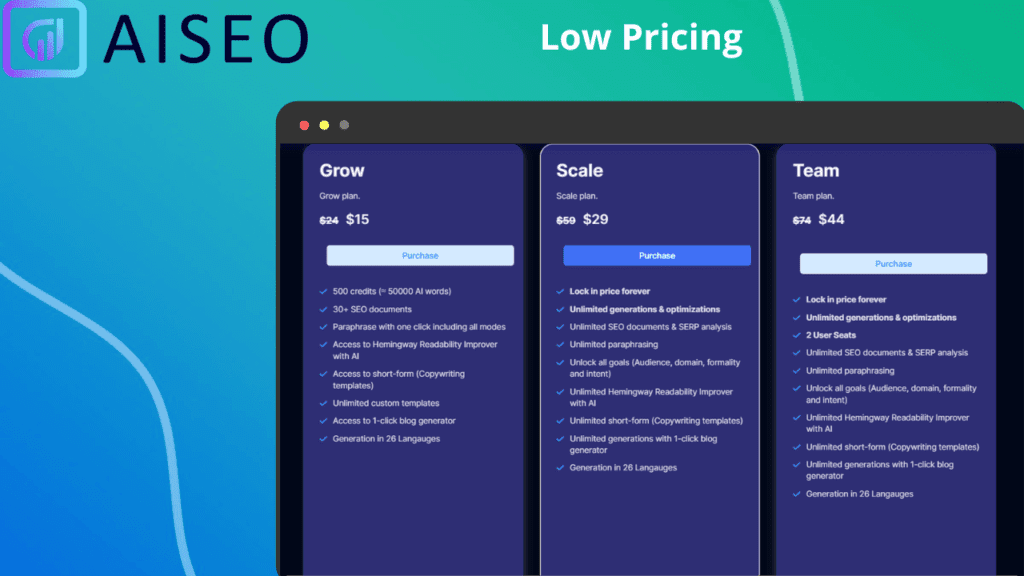 Benefits of AISEO
Enhanced Productivity: AISEO removes the typical time-consuming aspects of content creation, enabling users to focus on more strategic tasks. By streamlining the writing process, professionals can produce more content in less time without compromising quality.
Improved Writing Skills: AISEO isn't just an automated content generator – it also helps users refine their writing abilities. By providing suggestions and rephrasing content, it gently pushes users towards better writing practices, ultimately improving their overall skills.
SEO Optimization: With the importance of search engine visibility in today's digital landscape, AISEO incorporates SEO techniques while creating content. This ensures higher search rankings, increased organic traffic, and ultimately, better engagement with the audience.
User-friendly Interface: The tool provides a straightforward and intuitive interface, allowing users to get started with minimal guidance. Input your thoughts, adjust preferences, review suggestions, and watch AISEO work its magic.
Customization: AISEO offers a range of preferences to cater to users' individual writing styles and preferences. With the ability to adjust tone, language complexity, and more, AISEO adapts to users' unique needs.
Drawbacks of AISEO
Limited Creativity: While AISEO has a remarkable ability to generate well-written content, it may not always provide the creative flair that a human writer possesses. Some complex ideas or unique expressions may still require the human touch.
Over-reliance on Technology: There's a risk of over-dependence on AI tools like AISEO for content creation. Users should not forego developing and enhancing their own writing and editing skills to solely rely on the platform.
Ethical Concerns: Generating content that's too indistinguishable from human-written articles can raise ethical questions. However, this drawback can be mitigated by using AISEO as a complementary tool to empower users' writing skills rather than an outright replacement for human effort.
---